Gone are the days of endless amounts of paperwork to track appointments, patient documentation and other records and accounts. The era of paper forms is coming to an end as we move further into the digital world where we can track everything easily online.
It may be hard to give up trusty paper forms, but there are many advantages to switching to a paperless practice that could benefit your medical greatly.
Here are 7 reasons why you should consider going paperless.
Save space
Filing cabinets filled with documents from patients active and inactive, take up a lot of space in your building, especially when you want to grow your practice and take on new patients.
A room full of filing cabinets is redundant when you can have all the same paperwork electronically in a cloud-based storage system.
With all paperwork in one place, it is easy for your administration and reception team to access it. It also means they can man the front desk while they look up files instead of having to access filing cabinets that are in other rooms.
Saving space is also cost effective if your business is expanding. If you are able to clear space you can make more room for new staff without the cost of having to upgrade to a bigger office.
It's environmentally friendly
Using a lot of paper is not great for the environment. Recent research has shown that Australia is the largest consumer of paper products per capita in the world!
Australia's paper usage per head is 223kg!
If you want to make your practice more environmentally sustainable, a good place to start is by reducing paper, or cutting it out all together! Even if you are a small business, over a long period you will likely have used a huge amount of paper.
With zero waste, paperless forms are definitely the way of the future!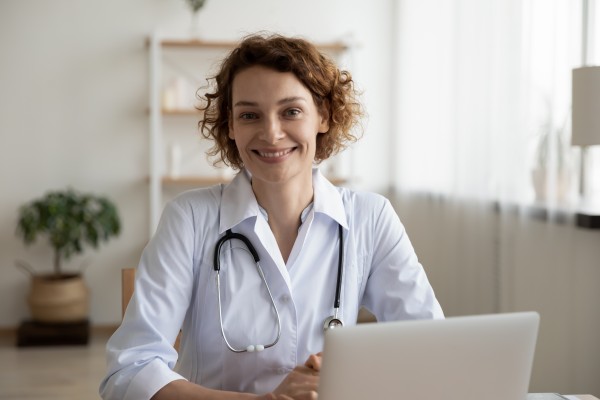 Increase efficiency
It takes time to print, scan and upload records, accounts and documents for your patients.
Not to mention having to chase down information for incomplete forms (you can set fields to be required on digital forms).
Having all documents online will help free up time for your staff so they can focus on other important tasks, such as providing your patients with the best support and help possible.
Increase accuracy
A paperless environment shows a better improvement in organisational performance and also ensures accuracy when completing patient documentation.
With an electronic form, a patient won't feel as rushed to fill it out and are more likely to enter accurate information at their own convenience. Moreover, in the cases of staff, this means they will have less information to input manually on patients forms. As a result, discrepancies in document management will decrease.
Better security
You may think having paper forms locked away in your office is safer, however, research shows that 23% of major data breaches and 61% of smaller breaches involve paper. Paper records can be mislabeled, misplaced, thrown away, stolen, altered or sent to the wrong person.
If you store your documents in a protected database with safety features and protection, your documents will be securely stored.
Improve scalability
If you are wanting to improve the scalability of your practice you should consider all the areas you can create efficient workflow systems. Going digital will build a stronger workflow and build your technological assets.
Another technological asset to consider is affordable payment plans for your patients.
Creating a MyHealthCare payment plan for your patients is easy. Simply present a suitable treatment plan to your patients, then using the portal, select the appropriate deposit, payment amounts and plan duration, and submit the plan.
Present a suitable Treatment Plan to your patient
Decide on the Payment Plan details with your patient
Submit the patient application to establish the MyHealthCare Payment Plan
Begin the treatment, with regular payments commencing to your practice
Customise documents easily
Digital documentation can be easily altered and customised if there are any changes that need to be made. For example, a patient may be taking a new medication that needs to be added to their patient file. Instead of adding more paper to an ever-growing paper file, you can simply edit the patient's digital file and add the information to the section it is most applicable to.
MyHealthCare is a managed payment plan solution that has been specifically designed for Allied Health Professionals. Our solution is one of the easiest ways you can provide more treatments for your patients, and free up time to spend on what matters most – your patient's well being.
Over 350 Allied Health Professionals across Australia trust MyHealthCare to manage their payment plans. Our team successfully manage thousands of payment plans each month as well as providing your practice with expert support, tailored training and management of your payment plans so you don't have to.