The Ideal Payment Plan Solution For Allied Health Professionals
MyHealthCare is a managed payment plan solution that has been specifically designed for Allied Health Professionals. Our solution is one of the easiest ways you can provide more treatment for your patients, and free up time to spend on what matters most – your patient's well being.
Over 350 Allied Health Professionals across Australia trust MyHealthCare to manage their payment plans. Our team successfully manage thousands of payment plans each month as well as providing your practice with expert support, tailored training and management of your payment plans so you don't have to.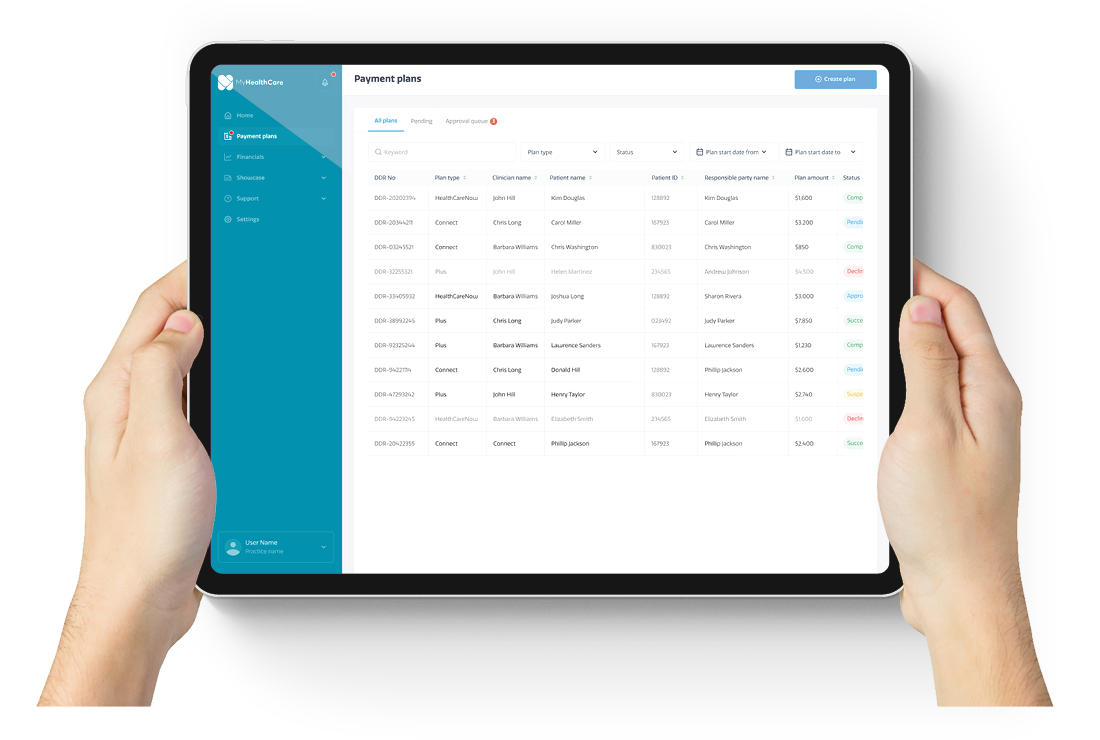 Four Easy Steps
How it works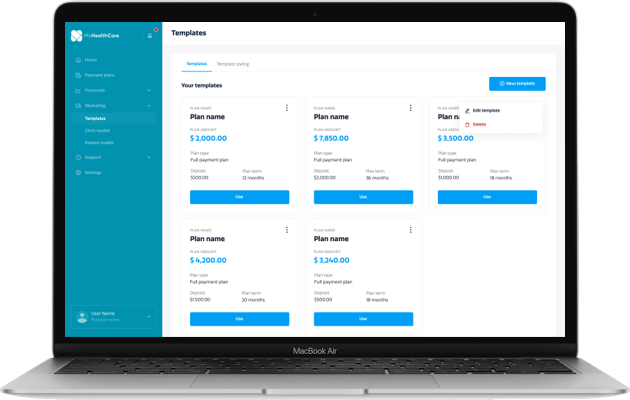 Start New Payment Plan
1
Present a suitable Treatment Plan and convert your patient with an affordable Payment Plan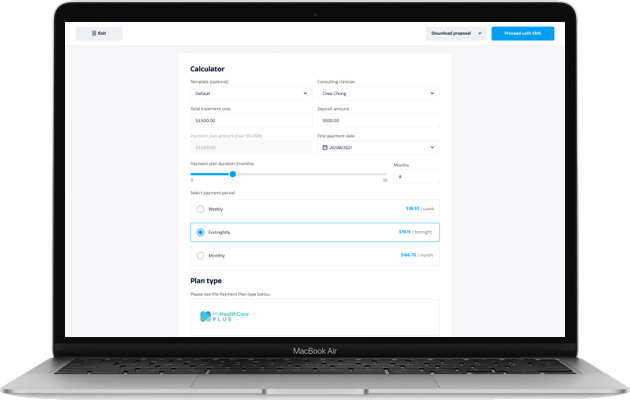 Confirm Patient Affordability
2
Decide on the Payment Plan details with your patient, including the deposit, amount and frequency of payments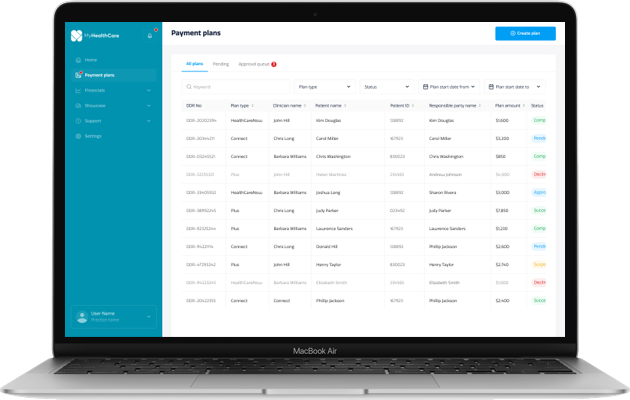 Complete Digital Form
3
Submit the completed form to MyHealthCare to establish the MyHealthCare Payment Plan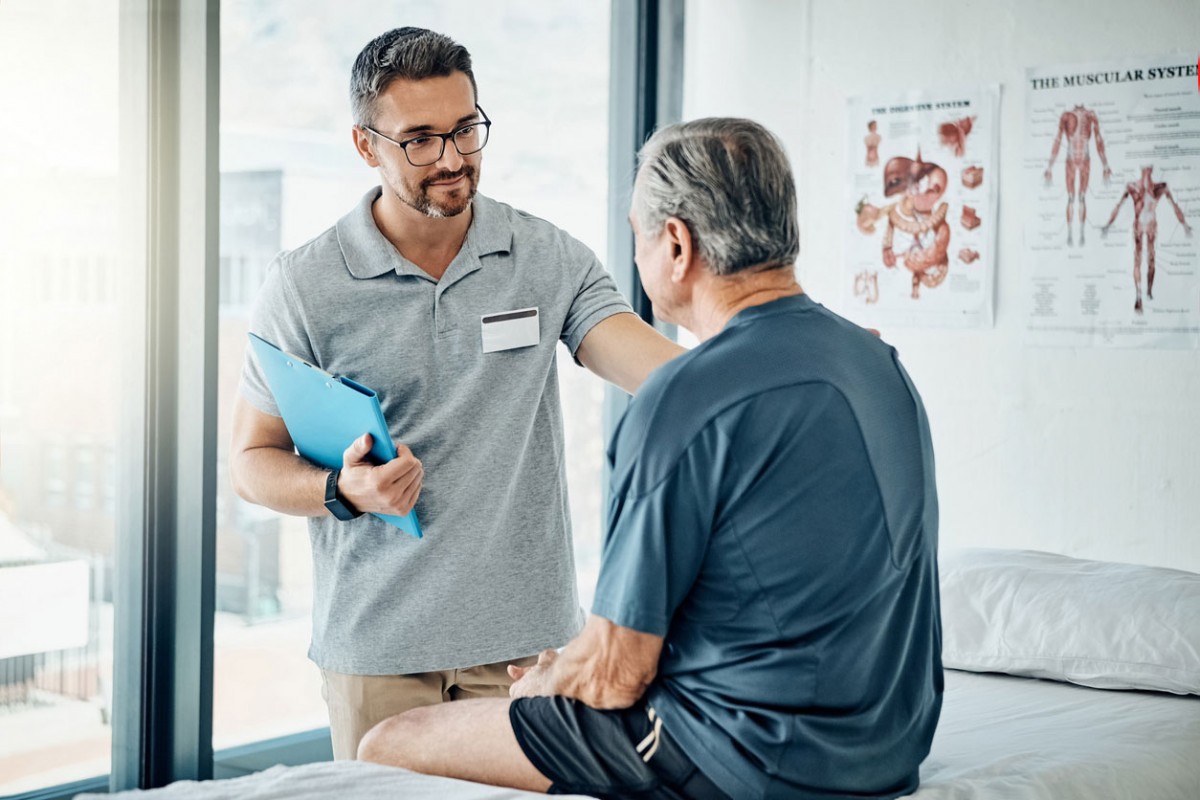 Begin Patient Treatment
4
Begin treatment straight away, with patient payments commencing to your practice
Get Started
Why choose MyHealthCare
Benefits for you.
Benefits for your patients
As the leading provider of Allied healthcare payment plans, we have seen a marked increase in the treatment acceptance rate for practices and their patients. MyHealthCare Payment Plans have helped Allied healthcare professionals provide treatment to thousands of patients, offering a dedicated team to support patients with their payment plan.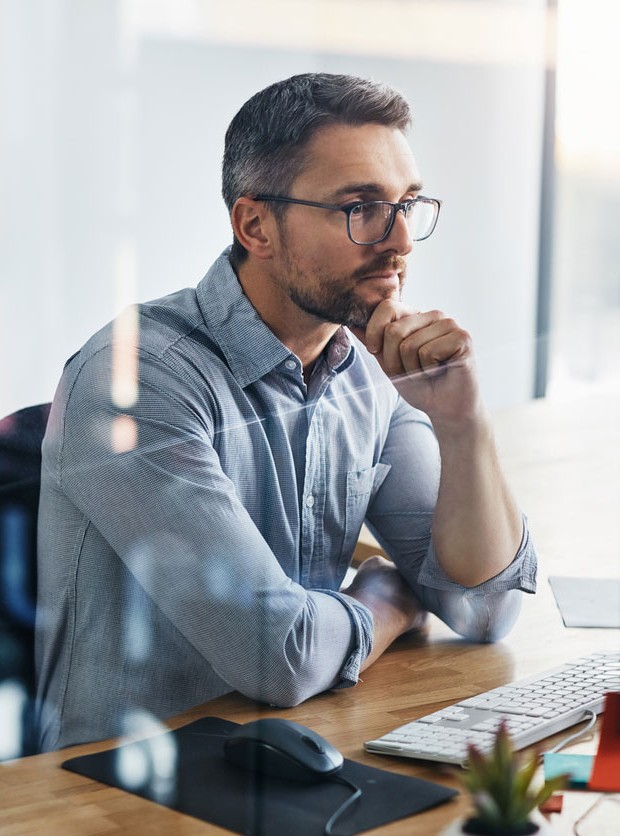 Reliable Revenue Stream
Get paid on time, every time, giving your practice a consistent and reliable revenue stream with MyHealthCare Payment Guarantee
Improves Patient Retention
MyHealthCare Patients are more likely to return for regular consults and future treatments
Real People, Real Support
Simple integration and dedicated practice onboarding program featuring staff training, strategy sessions, and regular check-ups to ensure MyHealthCare is working for your practice.
Convert More Patients
Convert more patients by providing affordable payment solutions. Patients can now afford to pay for the treatment they need.
Flexible Payment Plans
Choose the Payment Plans that work best for your practice, including the deposit, payment plan amount and payment schedule.
Practice Cost Savings
MyHealthCare manages all payments, reducing practice administration tasks regarding overdue accounts, billing , and following up missed payments.