Payment plans are a great way to manage and support the cost of medical treatments for clients.
For many Australians, the cost of medical treatment, whether it is a physiotherapy or psychologist appointment can leave them with reduced cash flow for other essentials.
Because of the cost, many people may even avoid medical treatment when they really need it, often worsening the untreated issue and requiring more complicated or more costly procedures in the future.
At MyHealthCare, we believe everyone should be able to get the allied health treatment they need, regardless of the cost.
We connect patients with the treatments they need by offering simple interest-free Payment Plans that can be paid off over time with affordable instalments. After all, higher treatment acceptance rates are good for clinics and accessing quicker treatment is great for clients!
It's popular
Buy Now Pay Later (BNLP) is a well-known way for customers to make purchases.
A recent survey conducted by the Ascent (a financial analysis branch of investment advice site Motley Fool) found that over one in three people have used a payment plan service to make a purchase.
People have trust in making a purchase through a payment plan, often choosing it over credit cards. Having access to financing option they trust in will often help them cross the line when making a purchase or getting the medical treatment they need.
It is affordable
Interest-free payment plans make a medical treatment that may seem unaffordable, much more affordable for a patient when the price is broken down into instalments they can bear the expense of.
For example, a patient may have had a back injury leaving them in pain daily. It is recommended they see a chiropractor monthly to make an adjustment at a cost of $80. This monthly cost may be out of their budget with other essential necessities, however breaking the cost down into 4 fortnightly instalments of $20 makes the treatment much more financially accessible for the patient, helping them get the medical treatment they need.
The affordability isn't only increased by making regular instalments, the price breakdown also decreases the shock of a medical treatment that may be considered expensive for a patient.
With more than 17 years' experience, MyHealthCare has helped several hundred thousand patients reach their health care goals with affordable budgeted payment plans.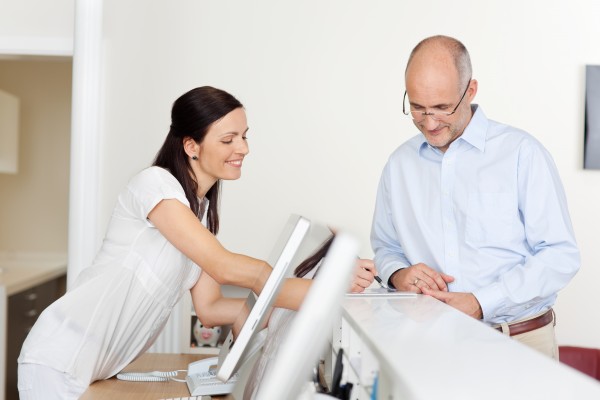 Improve patient retention
Keeping your patients happy and satisfied is imperative to improving patient retention. Keeping an existing customer costs approximately seven times less than acquiring a new one. Catering for their needs is a great way to keep your current patients happy and bring in new ones.
Many medical treatments are recurring, such as speech therapy, chiropractic and psychology. These treatments can add up, however, providing a payment plan option is one way to show your patients you care about their financial needs, keeping them loyal to your business.
It is easy for you and your patients
Creating a MyHealthCare payment plan for your patients is easy. Simple present a suitable treatment plan to your patient, then using the MyHealthCare Portal, select the appropriate deposit, payment amounts and plan duration and submit the plan. You can start treatment with your patients straight away and the payments to your practice will commence.
Present a suitable Treatment Plan to your patient
Decide on the Payment Plan details with your patient
Submit patient application to establish the MyHealthCare Payment Plan
Begin the treatment, with regular payments commencing to your practice
More time for your patients
MyHealthCare is a managed payment plan solution that has been specifically designed for Allied Health Professionals. Our solution is one of the easiest ways you can provide more treatment for your patients, and free up time to spend on what matters most – your patient's well being.
Don't spend unnecessary time doing ad-hoc and administration tasks when your medical clinic can spend more time treating patients with optimal care.
Over 350 Allied Health Professionals across Australia trust MyHealthCare to manage their payment plans.
Our team successfully manage thousands of payment plans each month as well as providing your practice with expert support, tailored training and management of your payment plans so you don't have to.
If you have any questions regarding MyHealthCare or would like to know more, contact our friendly staff on 1300 810 321.